Rechargeable Hearing Aids
Designed for hassle-free charging, both the Widex Moment 440 and Unitron Blu provide long-lasting battery life. As our hearing aid technology advances the demands for long-lasting battery life increase. We now offer two options when choosing rechargeable hearing aids. Both now link to our smart phones, process sound at an advanced level, and adapt to meet our hearing needs. Both options include Lithium-ion batteries that provide a long-lasting battery life throughout the day.
iPhone & Android compatible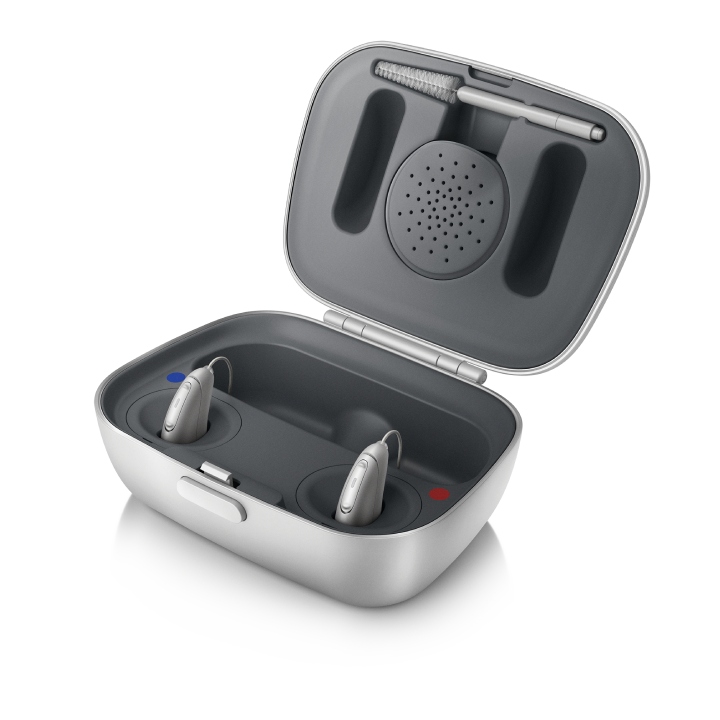 Unitron Blu 7

The Unitron Blu 7 offers a host of smart technology combined with a lithium-ion rechargeable battery. This allows worry free charging as the Unitron Blu comes with a sleek charging unit. The hearing aids are simply placed into the holders and the charging unit that charges your hearing aids in approximately 4 hours.
Prices From €2,798 with grant applied.
Shop now
Shop now
Widex Moment 440

The Moment 440 is the world's smallest rechargeable receiver-in-canal hearing aid. You can rest easy knowing you'll have all the power you need to hear in every environment. The Widex Moment 440 is designed to reduce the risk of moisture damage, making the hearing aid more robust. Stream TV and calls directly and enjoy all-day battery life.
€3,798 with grant applied
Shop now
Shop now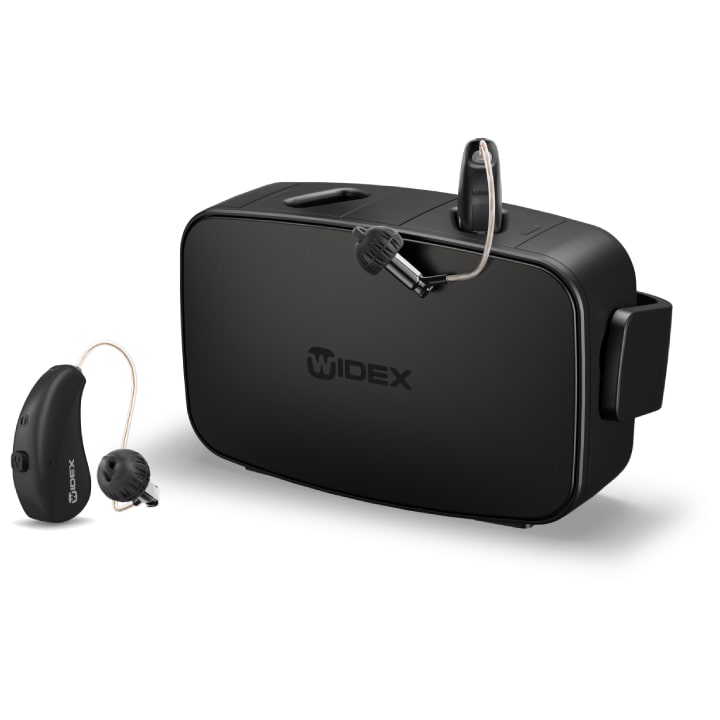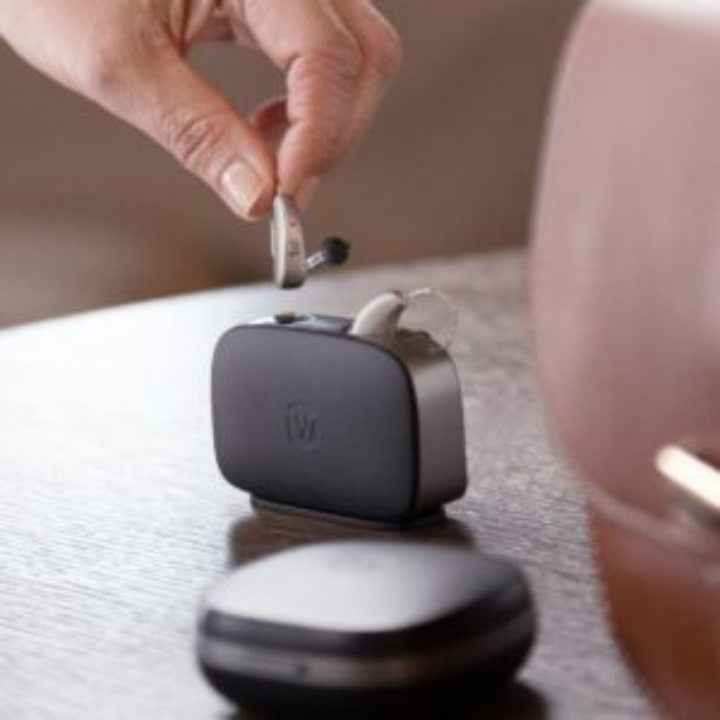 Widex Moment 330

The revolutionary WIDEX MOMENT 330™ Moment changes the game to deliver the most pure, natural sound ever. Typically, sound processed in a hearing aid reaches the eardrum later than sound heard directly. And when these two 'out of sync' signals mix, you get an artificial sound. Stream TV and calls directly and enjoy all-day battery life. 
€2,798 with grant applied
Shop Now
Shop Now
Start your path to better hearing
Find out if you are experiencing hearing loss
Take a hearing test
Book a consultation in one of our 40 hearing clinics
Find a clinic
Chat with our team now or call us on 01 6978470
Get in touch