Ear Wax Removal
Microsuction ear wax removal offers a safe and pain free method to removing ear wax. We now offer weekly clinics in Dublin & Kildare.
"*" indicates required fields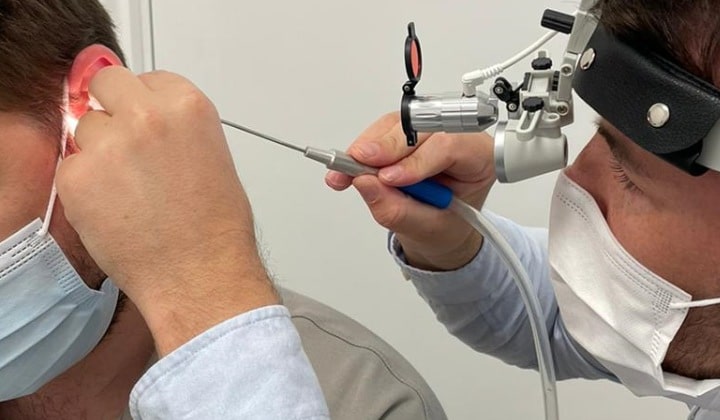 Performed by Audiologists
How Microsuction Works
Our Audiologist John explains how Microsuction wax removal works and completes a demonstration.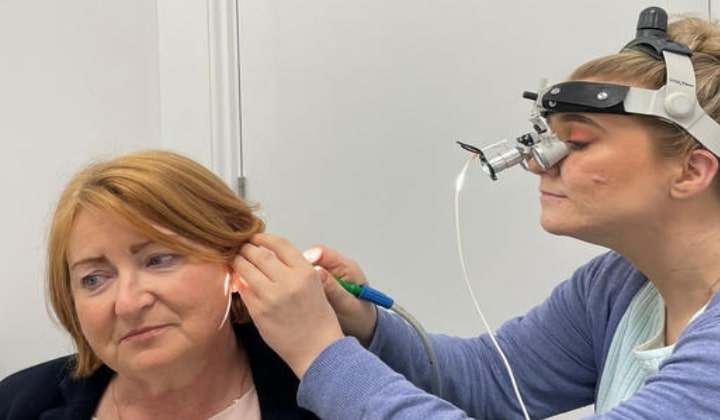 Removing Ear Wax

Ear wax is produced inside your ears to clean them and keep them free from germs, dust, and bacteria. The wax normally passes out of the ears harmlessly without us noticing. Unfortunately, ear wax can be build-up and cause a blockage. It is a very common problem among adults and children.
Ear wax can be treated using eardrops to loosen the wax which releases itself naturally. Unfortunately, ear drops do not always remove the wax build-up.
Before Your Ear Wax Removal Appointment
Before your appointment, our Audiologists recommend using Earol for 4 – 5 days before the appointment. Earol contains olive oil that assists in soften and loosen the wax in the ear canal. Our Audiologists recommend using Earol twice daily for 4 – 5 days before your appointment.
Does microsuction hurt?
Microsuction is not painful and quite often the preferred method of removing ear wax. Traditionally ear syringing or ear irrigation were performed to remove the wax. Ear syringing and ear irrigation aimed to remove wax blockages by squirting water into the ear canal to release the blockage. Microsuction is a clean and accurate method of removing wax with a lower risk. Microsuction is a very safe method of removing ear wax blockages. As no water and irrigation is used, the risk of eardrum perforation, infections, or trauma to the eardrum is greatly reduced. We have several Audiologists who can perform microscution in our clinics across Ireland.
How much does microsuction cost?
Microsuction costs €50 for 1 ear & €75 for both. We will always advise the use of Earol 4 – 5 days before your appointment. Earol can be purchased on our online store for €9 or in your local pharmacy.
Weekly Clinics In Dublin, Kildare & Cork
We also offer wax removal across Ireland on an appointment basis only. Please call our team to book your appointment.