Invisible Hearing Aids
Invisible hearing aids fit discreetly inside the ear canal which appeals to people looking for a discreet hearing aid. Invisible hearing aids are also known as Completely In Canal (CIC) as they sit in the auditory canal. Popularity has grown over the past number of years as hearing technology continues to reduce in size and becomes more discreet.
Completely in canal (CIC)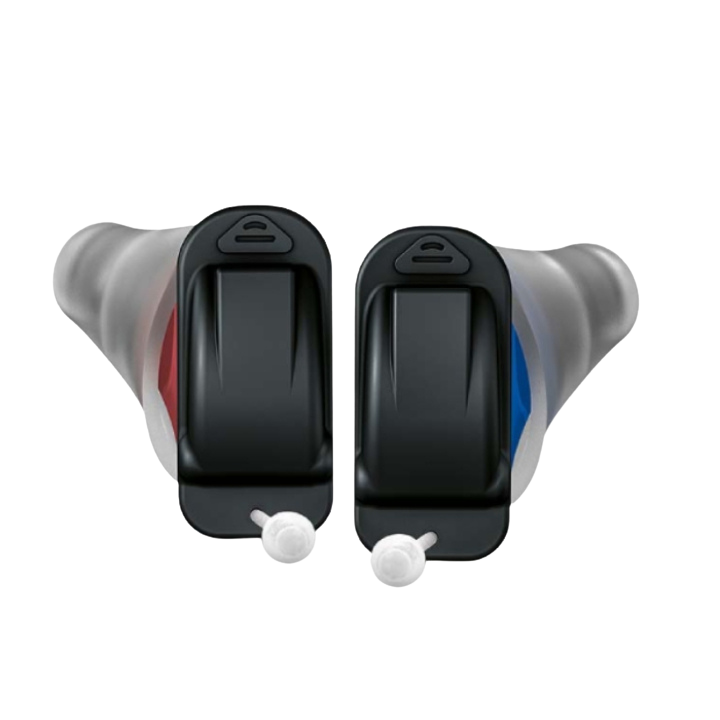 Quix 16

Due to its discreet appearance, the Quix 16 is one of our most popular hearing aids. This easy-to-wear hearing aid delivers clear speech understanding and natural-sounding technology in one ultra-discreet size.
The Quix 16 incorporates flexible silicone Click Sleeves allowing the hearing aid to sit securely in the ear for a comfortable fit. Designed to cater to mild to moderate hearing loss, the Quix 16 can be programmed to meet your level of hearing loss. As more of our patients present with Tinnitus issues, the Quix 16 also includes a Tinnitus masker that can help ease the symptoms.
Unlike other hearing aids, the microphone picks up sound inside the ear canal. This provides a high level of natural sound.
View Quix 16
View Quix 16
iPhone & Android Apps

Tailor your hearing experience with the smart app for Apple and Android devices. By downloading the app you can completely control your Quix 16 hearing aid on the move. Apart from streaming your calls, playing music, you can also receive remote support from your Audiologists.
Stream your iPhone or Android calls
Listen to your favorite music on the go
Receive remote care from our Audiologists
View our accessories including TV streamers
View our accessories including TV streamers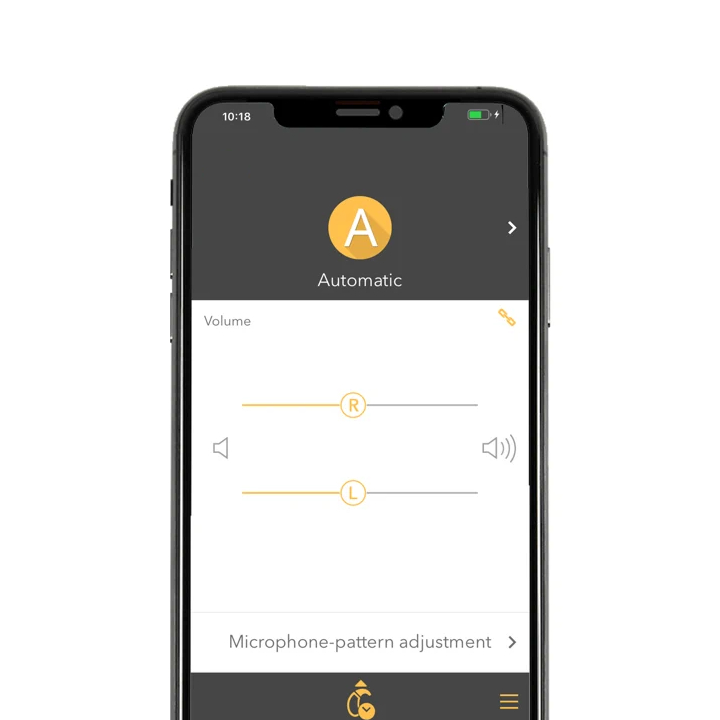 Start your path to better hearing
Find out if you are experiencing hearing loss
Take a hearing test
Book a consultation in one of our 40 hearing clinics
Find a clinic
Chat with our team now or call us on 01 6978470
Get in touch