Remote care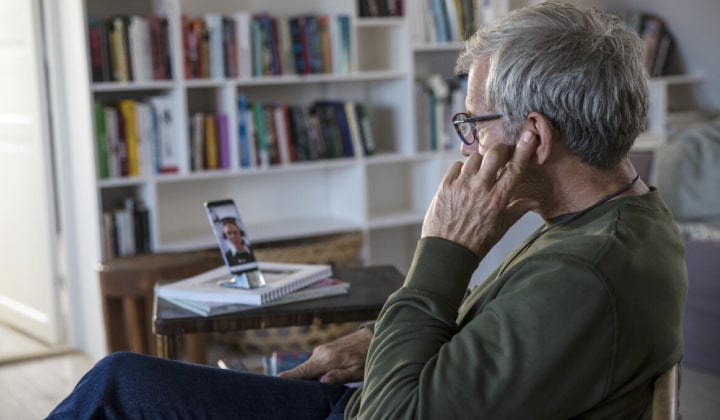 Blackberry Hearing, the largest Irish-owned provider of Hearing Aids in the country, has today launched its Remote Care service in partnership with Widex, a leading Hearing Aid supplier. The new service allows for customers of Blackberry Hearing to receive adjustments and fine-tuning of their hearing aids in real time while speaking to their Audiologist on a video-call style app called Widex Remote Care.
The launch of this new service has been fast-tracked due to the ongoing COVID-19 restrictions which has kept people at home and unable to make it to their local clinic. It is one of the first deployments of Teleaudiology in Ireland to date.
How does this remote care service work?
When a customer is looking to have their hearing aids adjusted (amplification, programming, fine-tuning), we will post them a Remote Link device (a small neck-loop) and ask them to download the Widex Remote Care App to their Smartphone. We will then arrange a convenient time with the customer for our Audiologist to call them using the app. They can then make changes to the hearing aids in real time, with the customer experiencing immediate improvements. This allows customers to remain safe at home, while gaining full benefits of their hearing aids and the expertise of their Audiologist.
This innovative new service by Widex has been described by an industry expert as 'The Uber of Remote Care' and explains the features and benefits in more detail during the video.
Start your path to better hearing
Find out if you are experiencing hearing loss
Take a hearing test
Book a consultation in one of our 40 hearing clinics
Find a clinic
Chat with our team now or call us on 01 6978470
Get in touch